Discover more from Tokensmart - Your Guide to the Metaverse
Tokensmart is a community focused on raising the bar for NFTs (non-fungible tokens) by exploring innovative products, platforms, and people. discord.gg/nft
Over 4,000 subscribers
nft42 Community Update #1: Building the Future of Digital Assets, Today
At nft42, our work as NFT experts has never been more exciting. The NFT economy has experienced major validations and new challenges this year, and all these developments have made it that much more meaningful to be pioneering at the bleeding edge of digital assets.
2020 has been a really big year for growth for nft42 in particular, too, and with that we've had our share of growing pains. Yet there's no progress without tension, and all the recent advancements we've made around our core efforts fills us with optimism that we are, in fact, striking digital gold as among the Metaverse's first major service and entertainment providers. 
That said, it's a great time to reflect, take nft42's pulse, and go a little deeper in sharing who we are and where we currently stand with the community. So today's post will take the form of nft42's first official community update. 
nft42: Building a Non-Fungible Future
nft42 is a development studio built by NFT experts for NFT users. We're focused on delivering excellent products and services that are reliably on-chain, provably durable, and that empower Metaverse users in unprecedented ways. 
With nft42 as our umbrella project, our three main spokes are Avastars, InfiNFT, and TokenSmart. It's safe to say the Metalympics, our version of the Olympics but Metaverse style, is another spoke in the making right now.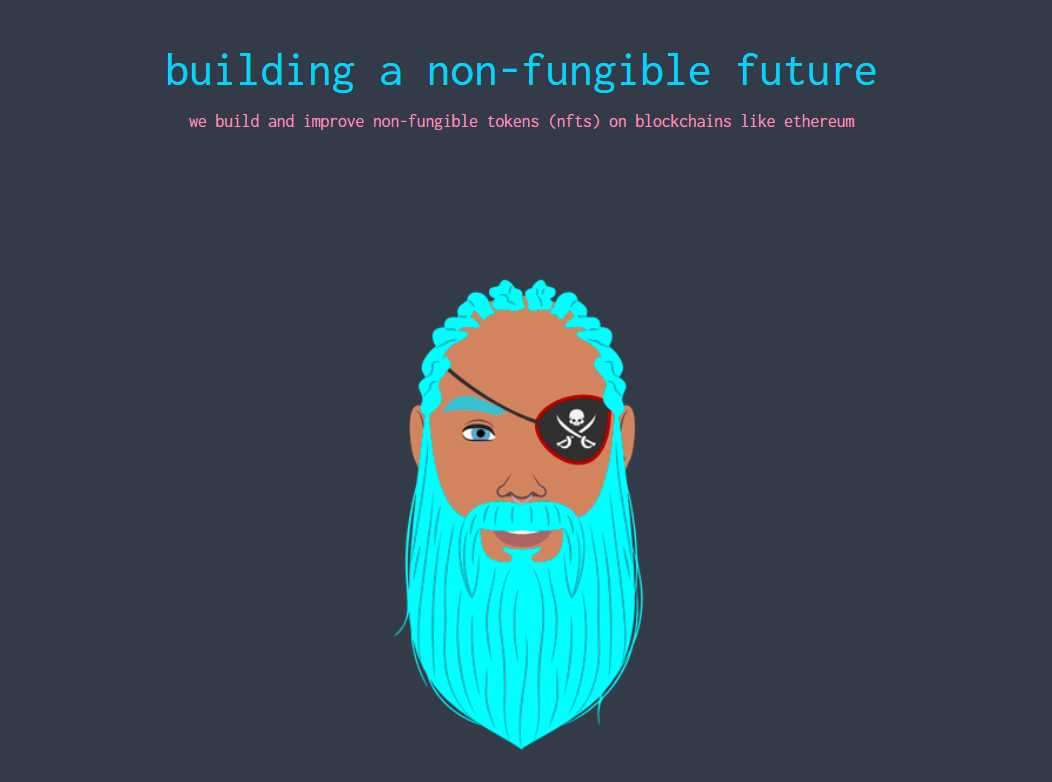 We're presently Ethereum-centric but ultimately blockchain agnostic, and we think the NFT economy will ultimately become like the rising Metaverse: interoperable, multi-chain, and multi-platform. We're preparing for this future by having our hands in a little bit of everything around the NFT arena and by exploring bringing nft42 projects to Dapper Labs's new NFT-optimized Flow blockchain. At the end of the day, we want to make the most enduring assets and experiences possible, and we'll leave no stone unturned in this mission. 
Avastars: On-Chain Art + Metaverse Avatars
Avastars is a generative art project that was the first in the NFT economy to host all of its metadata and media on the Ethereum blockchain. 
There will only ever be 25,200 Avastars Primes spread out across five unique Series releases, of which ~8,000 have been collected so far. These Avastars, or "Primes" as we call them, are randomly generated in your browser and have a variety of traits and scarcity levels. 
Additionally, in the future users will also be able to mint up to 25,200 synthetic "Replicant" Avastars using the traits of at least two, and up to five, Primes. 
These Replicants are going to be pivotal for Avastars going forward, because in the not so distant future they'll offer the only means to create new Avastars. We're also developing a Replicant token that will be airdropped 1:1 to Prime holders. These deflationary tokens will be needed to mint Replicants and will be burned afterward. We're moving toward this native token model because it empowers our community by putting the Avastars economy in the hands of Prime collectors.
InfiNFT: An NFT Minting Platform for Posterity
In 100 years, more than a few of the NFTs being traded in the here and now will be worthless because their metadata will be irretrievable from long since failed centralized third parties. 
That's why earlier this year we launched InfiNFT, a DIY NFT minting platform that offers superior durability and longevity for minted assets. This is achieved by keeping all InfiNFT metadata on-chain and storing uploaded files on both IPFS and Arweave. The end result is a minting platform that lets creators easily guarantee their content will be around "forever", which is a guarantee we're proud of. 
We've been tremendously excited about the promise of InfiNFT, but it's no secret the platform has been the victim of high Ethereum gas prices lately. This has led to an acute situation where mainly diehards are interacting with it, and mainly around high-value pieces. When you put everything on-chain, things can get expensive. 
Eventually we'd like to explore other use cases like event tickets and also launch our own InfiNFT marketplace. For now, we're working on a general market contract that will let creators mint assets without having to spin up their own smart contracts first. 
We may not do much more on Ethereum after this contract, at least until we see how Ethereum 2.0 pans out. With gas prices as painful as they've been lately, we may have gone as far as we can go with Ethereum 1.0. We're going with the "flow" and exploring making a rendition of InfiNFT on the Flow blockchain accordingly. 
TokenSmart: The Ultimate NFT Community
TokenSmart is nft42's community and content hub, with a focus on running and hosting events in blockchain-based virtual worlds like Cryptovoxels. 
One of TokenSmart's signature efforts so far has been helping to run the weekly WIP ("Work in Progress") meetups. These meetings have come into their own since COVID hit as fun, funky, and productive happenings to really look forward to in the Metaverse. They've become the de facto venue for the NFT community to express itself on a weekly basis. 
Of course, there have been virtual meetups before. But TokenSmart has helped raise the WIP into an all-out, multi-cast VR show with the added intrigue of digital assets like avatar wearables. What's neat is these events have become bright stars for the early Metaverse, and they're pointing the way to what the next version of the Internet looks like. 
Zooming out, the big project on TokenSmart's slate currently is the Metalympics, which is going to take VR festivities and games to the next level. 
Metalympics: Let the VR Games Begin
We're bringing our spin on the Olympics to the Metaverse, and if things go according to plan, the Metalympics will be an nft42 spoke for years to come. 
To make this major event happen, we've commissioned some amazing builds in Cryptovoxels. We now have a arena campus built across six parcels, replete with a central stadium, a wearables store, an obstacle course, and a race track. We also have more giant open areas we plan to expand further on. 
Our general concept for the Metalympics revolves around a series of ongoing events. Let's say as TokenSmart we want to sponsor an event, the "TokenSmart Tire Toss." We'll take the top X amount of contestants and they'll move on from these qualifying events ahead of a main tournament of champions. 
The beauty of this setup is anything can happen anywhere and we can build on the lessons learned from the WIP. The campus will have series of portals, with new ones launched each, where users can hop from game to game, world to world, and so on. Advertisers will also have the opportunity to place ads on our campus or tap us for custom VR constructions. Beyond that, there's many opportunities for trophies, team jerseys, and the like that our heads are already spinning!
The goal for the first Metalympics is to set the event up for long-term success, and the next time around we plan to go even bigger on the festivities. 
Stay Tuned ...
This is where nft42 and its main projects stand today, but we're also really hungry to keep innovating and delivering great solutions that NFT and Metaverse users across the world want and need. Avastars, InfiNFT, and TokenSmart may be our first arms, but they most certainly won't be our last. The future ahead is bright, and we plan to make it brighter for the NFT ecosystem every step of the way.