TokenSmart NFT Humpday Report #1: The Pranksy Takeover
---
Welcome to the inaugural issue of the NFT Humpday Report, a weekly column covering and providing embedded analysis on the NFT economy's biggest topics du jour. Brought to you by WIP meetup collaborators and nft42 community hub TokenSmart.
---
Who: Pranksy is the Walmart of NFTs, the Banksy of cryptoart, and arguably the most successful NFT flipper to date.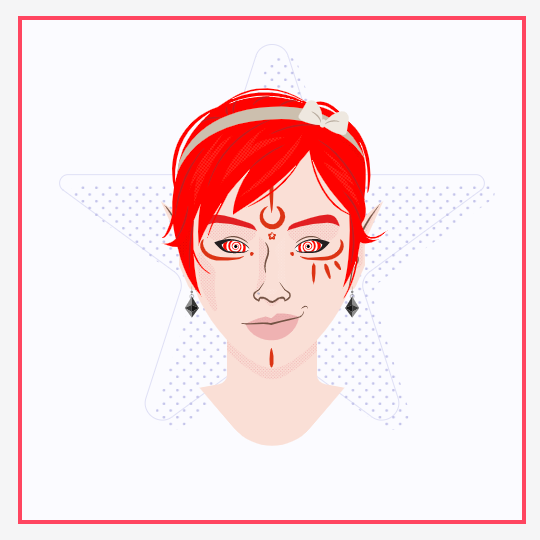 (Pranksy's recent avatar: their signature exclusive Avastar).
Why They Matter: Pranksy is an extensive early user and patron of a range of NFT projects and creators; a de facto NFT ecosystem ambassador that's built bridges between communities, e.g. between the NFT and DeFi sectors; and an innovator that's fostered unprecedented collaborations, events, and NFT offerings.
Driving the News: At a time when NFT buzz just exploded in mainstream crypto circles, Pranksy just pulled off one of their most jam-packed, prolific weeks yet and is firing on all cylinders in a red-hot NFT ecosystem.
What to Watch: Pranksy was at the heart of four separate major developments around NFTs in recent days …
Pranksy Conquers Rarible
What's Happening: Pranksy's dominating Rarible's 1-day and 7-day buyer and seller leaderboards lately.
The Numbers: At the time of this post's writing, Pranksy's 7-day buyer volume was +385 ETH and their 7-day seller volume was +430 ETH. Collectively, that's around $293,000 at the current ETH/USD exchange rate.
Why the Frenzy: Pranksy is an NFT economy expert and is commonly well-positioned when it comes to NFT flipping opportunities. That said, Pranksy recently boosted their presence on Rarible as the platform boomed in popularity thanks to its introduction of $RARI rewards. Additionally, Pranksy just popularized Wrapped CryptoPunks on Rarible, which has in turn led to an acute influx of activity around CryptoPunks.
Key Takeaways: Every Monday, Rarible rewards its buyers and sellers with partial $RARI subsidies for their weekly sales. Pranksy sees, and will likely continue to see, extensive $RARI contributions for as long as Rarible maintains this rewards program. The trader routinely reinvests significant proportions of these distributions into the works of other cryptoartists and NFT projects. Pranksy's own success is thus helping to stimulate the wider NFT economy. Moreover, the flipper could have a sizable say in Rarible governance via $RARI if/when they so choose.
Coldie Notches First Pranksyland Sale
What's Pranksyland: A historic and unprecedented collaboration between Pranksy and 20 of the NFT ecosystem's most high-profile artists and creators.
How It Works: Pranksy took a series of parcels in the Frankfurt area of the Ethereum-based virtual world Cryptovoxels and offered them to 20 talented collaborators. The main stipulations were that these creators had to 1) produce epic builds, and 2) share 50% of any parcel bundle proceeds. The Pranksyland auctions kicked off in late August 2020.
The First Sale: On September 28th, acclaimed cryptoartist Coldie became the first to sell their Pranksyland parcel (the "Proof of Work" build) after NFT collector Astelier won it at auction with a 28.5 ETH bid. Included in the bundle was a signature VR event space, NFT art, gold-backed NFTs, and more.
Key Takeways: It may have taken a month for the first Pranksyland sale, but the ice has now been broken. The idea of VR installation + digital art bundle sale is still somewhat ahead of its time, but this is also why this inaugural sale was historic. There's a non-trivial chance these builds will be highly collectible in the future as signature digital time capsules.
Meet $COZOM
What's $COZOM: An Ethereum token representing 1/10,000th ownership in CryptoPunk #3831, a rare masked and zombie CryptoPunk.
What's CryptoPunks: the OG Ethereum collectibles project. For this reason, they're respected and highly-sought among NFT newcomers and NFT veterans alike. In recent days, the floor price for a CryptoPunk has spiked as their market has heated up to unprecedented proportions. Pranksy has a considerable collection of Punks and lots of experience in trading them.
Why $COZOM: NIFTEX is a platform for trading sharded NFTs that's recently grown in popularity. Because of CryptoPunk #3831's unique trait combination and the ongoing Punks boom, Pranksy saw the collectible as an ideal candidate for fractionalized trading.
Key Takeaways: $COZOM wasn't the first sharded NFT, and it won't be the last. But it absolutely will serve as a trendsetter that will attract further users to NIFTEX and other NFT projects.
The Pranksy + $MEME Collab🍍
What's Up: NFT farming project Meme Protocol celebrated its 1-month anniversary with a collab with Pranksy. Accordingly, the project airdropped a signature, limited-edition Pranksy NFT to anyone who's participated in any of the $MEME staking pools.
Why It Matters: Starting out as a joke, Meme Protocol has since enjoyed an organic, community-driven glow-up. As such, the project evolved into a DeFi + NFT meld centered around yield farming NFTs and has become a hit with more than a few DeFi users that previously weren't familiar with NFTs. Now, among these users' first experiences in the space is collecting a Pranksy piece.
Key Takeaways: The collaboration helped raise the profile of the young Meme Protocol project, and Pranksy's accordingly raised their own profile beyond NFT land proper.
---
Thanks for reading the 1st NFT Humpday Report! Check back this time next week for more excellent NFT ecosystem coverage! Cheers 🌠