TokenSmart NFT Humpday Report #12: Beeple's Back. Back Again. Beeple's Back. Tell a Friend!
---
Welcome to the 12th issue of the NFT Humpday Report, a weekly column covering and providing embedded analysis on the NFT economy's biggest topics du jour. Brought to you by WIP meetup collaborators and nft42 community hub TokenSmart.
---
Acclaimed 3D artist and "everydays" pioneer Beeple returned to NFT marketplace Nifty Gateway in splendorous fashion this weekend, selling out his new and tiered "The Beeple Everyday: 2020 Collection" for $3.5 million cumulatively during the event. The $3.5M in primary sales is easily the most a single cryptoart drop's generated to date. 
Source: Nifty Gateway
Why it matters: The success of Beeple's first drop on Nifty Gateway in October 2020 was hailed as something of a turning point, both for the artist's already storied career and for the NFT ecosystem's blooming rise toward the mainstream. The explosive embrace of the artist's latest drop is only further validating for Beeple, cryptoart in general, and Ethereum's rising NFT-driven culture scene. 
The artworks: As one of the trailblazers of the everydays movement, Beeple's created a 3D artwork from scratch everyday for some 13 years. His newest Nifty Gateway collection centered around iconic pieces from his everyday series, and the collection offered three tiers to give collectors of all sizes a chance to participate. 
An open edition of 3 classic everydays (purchasable by anyone for 5 minutes)
A 100/100 edition series for $1 each. 
Big sales: The single edition auctions saw major collector interest, with the lowest sale going for $55k and the highest being for $165k. Cryptoart collector MetaKovan notably bought no less than 20 of the 21 1/1s (a feat that inspired a new MetaKovan-based artwork from Beeple), while the final auction for the complete set of the 1/1s went for a whopping $777,777.77!
Zooming out: Just as the wider cryptoeconomy has surged into a bull market over the course of 2020, NFT markets have been catching fire in recent months. The high-profile nature of Beeple's second successful Nifty Gateway collection is just the latest major domino to drop amid the NFT ecosystem's road to increasingly bullish, mainstream conditions. Look for NFT stakeholders to respond accordingly, like legendary cryptoartist XCOPY has teased with his new "after Beeple" pricings.

Your time won't come. @SuperRare 💎 https://t.co/qdrE8j5sqQ
What the artist's saying: 
In a thank you statement after the auctions, Beeple said: "I really do think this is very much just the beginning of people starting to seriously collect digital art and I am so honored to be a part of that. I think the possibilities here are endless and I'm so excited to work with everyone to build a community around collecting this artwork.

Beeple added: "one last thought… I do not view the people who bought my work as collectors, I see you as INVESTORS that have given me your hard-earned money to make even fucking doper, more badass things. and that is exactly what I will do with it."
🙏🏻🙏🏻🙏🏻🙏🏻🙏🏻🙏🏻🙏🏻🙏🏻🙏🏻🙏🏻🙏🏻🙏🏻🙏🏻🙏🏻🙏🏻🙏🏻🙏🏻🙏🏻🙏🏻🙏🏻🙏🏻🙏🏻🙏🏻🙏🏻🙏🏻🙏🏻🙏🏻🙏🏻🙏🏻🙏🏻🙏🏻🙏🏻🙏🏻🙏🏻🙏🏻🙏🏻🙏🏻🙏🏻🙏🏻🙏🏻🙏🏻🙏🏻🙏🏻🙏🏻🙏🏻🙏🏻🙏🏻🙏🏻🙏🏻🙏🏻🙏🏻🙏🏻🙏🏻🙏🏻🙏🏻🙏🏻🙏🏻🙏🏻🙏🏻🙏🏻🙏🏻🙏🏻🙏🏻🙏🏻🙏🏻🙏🏻🙏🏻🙏🏻🙏🏻🙏🏻🙏🏻🙏🏻🙏🏻🙏🏻🙏🏻🙏🏻🙏🏻🙏🏻🙏🏻🙏🏻🙏🏻🙏🏻🙏🏻🙏🏻🙏🏻🙏🏻🙏🏻🙏🏻🙏🏻🙏🏻🙏🏻🙏🏻🙏🏻🙏🏻🙏🏻🙏🏻🙏🏻🙏🏻🙏🏻🙏🏻🙏🏻🙏🏻🙏🏻🙏🏻🙏🏻🙏🏻🙏🏻🙏🏻🙏🏻🙏🏻🙏🏻🙏🏻🙏🏻🙏🏻🙏🏻🙏🏻🙏🏻🙏🏻🙏🏻🙏🏻🙏🏻🙏🏻🙏🏻🙏🏻🙏🏻🙏🏻🙏🏻🙏🏻🙏🏻🙏🏻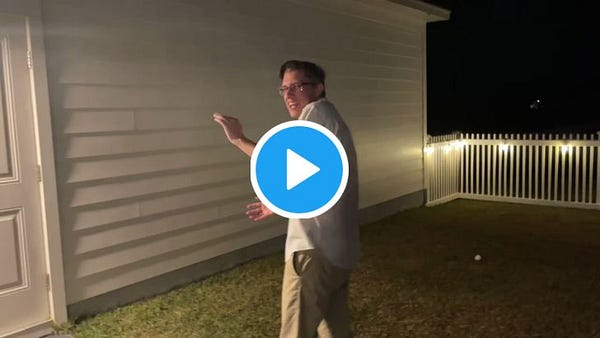 The takeaway: Beeple's huge second Nifty Gateway drop is extremely validating for both its stakeholders and cryptoart and will bring an acute influx of interest and attention to the NFT ecosystem. Beeple was a big winner this weekend, yet in the rising and increasingly optimistic tide around NFTs more and more creators of all stripes are going to have chances to succeed and achieve in new ways, too. That's great all around!
---
Thanks for reading the 12th NFT Humpday Report! Check back this time next week for more excellent NFT ecosystem coverage! Cheers🌠