Avastars This Week: High-Scoring Primes, CORE, Lore, and More!
Hey everyone, we wanted to loop all you Teleporter Engineers 👨‍🚀️ in on a handful of recent and exciting developments around the Avastars ecosystem. Let's start with some stats: 
Nearly 8,000 Avastars have been minted so far

Avastars primary and secondary sales now number over 8,600

Per NonFungible.com, these sales have fetched +1,500 ETH

This puts Avastars's all-time volume at ~$500,000

To date, the average USD price of an Avastar is ~$47
As for the ongoing Gen1 Series 2 sale, it's now more than halfway completed, and some folks have picked up some stunning Avastars already. Some of the highest-scoring Gen1 Series 2 mints so far include the following choice Primes:
Pictured below: Avastar #7694, the highest-scoring Prime yet in Gen1 Series 2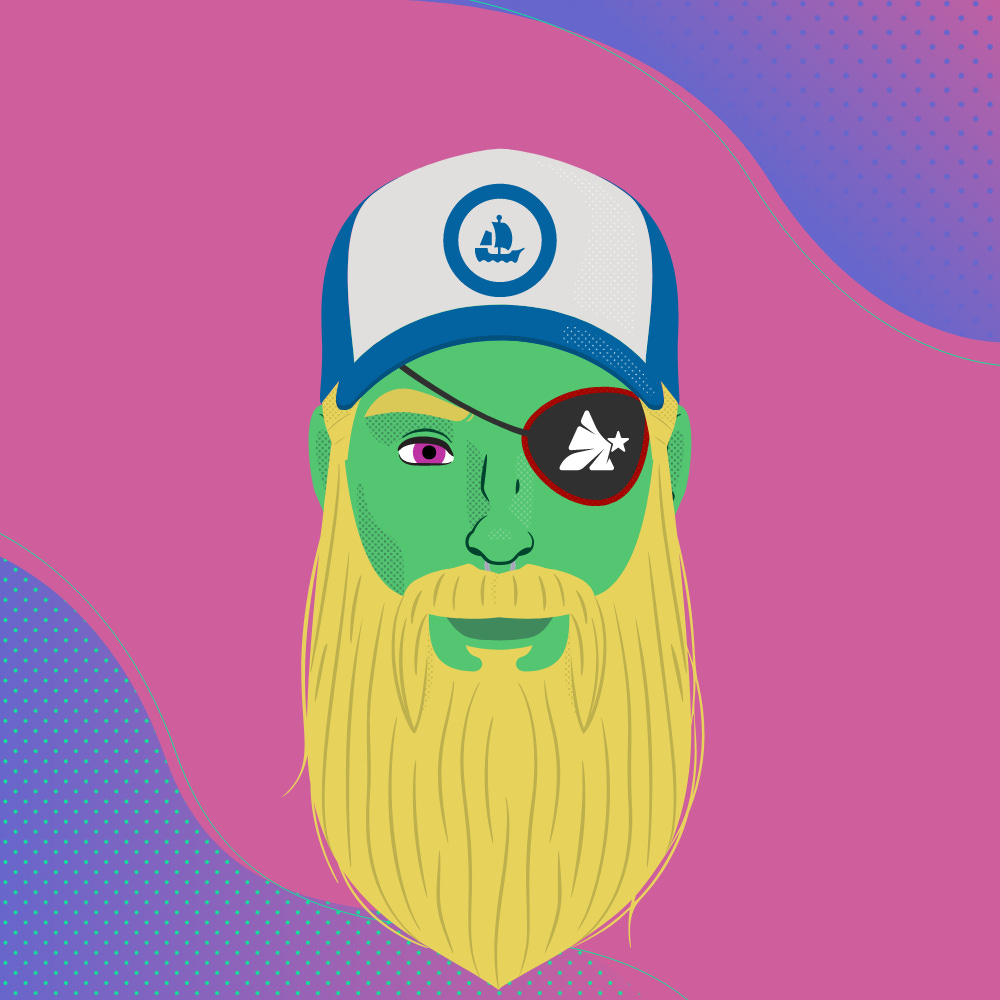 As you feed your scrolling addiction while Gen1 Series 2 lasts, be sure you don't miss out on peeping the awesome NFT "Comparison" solution on Blockchaingamer.net. We've fallen in love with this tool this week because it's a fantastic way to easily compare any two Avastars against one each other. We ran a wearables competition for anyone who wanted to do just that, so keep your eyes peeled in case we run any similar contests in the future!
Blockchaingamer.net
@blockchaingamr
We've teamed up with @AvaStarsNFT for our first #BCGNFT contest! TWO lucky winners will one of two Avastar/@cryptovoxels els wearable #NFTs! For your chance to WIN, Using our new comparison engine. https://t.co/mpJRqiq8hc #blockchain #crypto #ethereum #Avastars #cryptovoxels https://t.co/Y2ikBh90AP
In other cool news, we've also just launched the Avastars CORE (Community-Optimized Resources for Enterprisers) Program, a fast-track avenue for 3rd-party devs working on Avastars projects to receive grant funding and mentoring for their efforts.
The ecosystem has already produced some incredible community projects, and through this new program we're excited to help the next waves of builders create even more amazing Avastars experiences. Anyone interested in joining CORE can reach out to Jim McNelis at info@nft42.com any time.
Lastly, there's now an Avastars FAQ published on our Substack, so it's a great resource if you have any brushing up you want to do on the project and its world. And speaking of that world, we're now currently hard at work on expanding the lore of the Avastars universe, so stay tuned for more updates on that front. In the meantime, get your scroll on and cheers 🚀